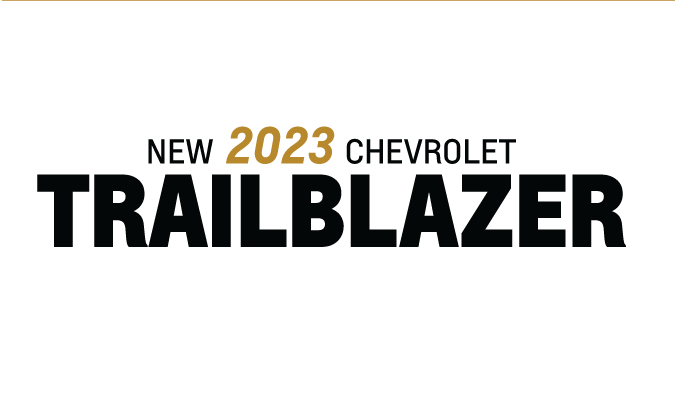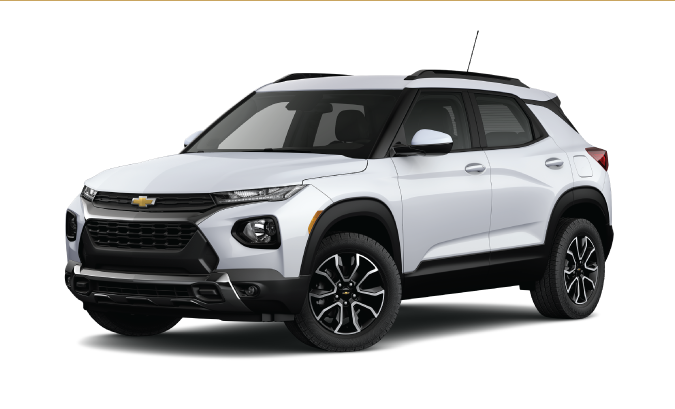 Chevrolet Trailblazer Deals in Sulphur Springs, TX
After a lengthy hiatus, Chevrolet's Trailblazer nameplate has returned for a sporty new subcompact crossover. The Trailblazer SUV made its premier for the 2021, joining the Chevy roster between the subcompact Trax and midsize Blazer. With modern technology and fresh styling inside and out, the Trailblazer is ready for the ever-changing needs of today's drivers, from quick grocery runs to long road trips down the highway. A peppy powertrain delivers the energy you need, while a comfortable interior makes every ride an enjoyable experience.
If it sounds like the Trailblazer is the right vehicle for you, we welcome you to come visit our dealership to see it for yourself. Our staff of Chevy experts will take you on an insightful walk-around, and we can answer any questions you have about this stellar subcompact. We'll also let you hop in for a test drive.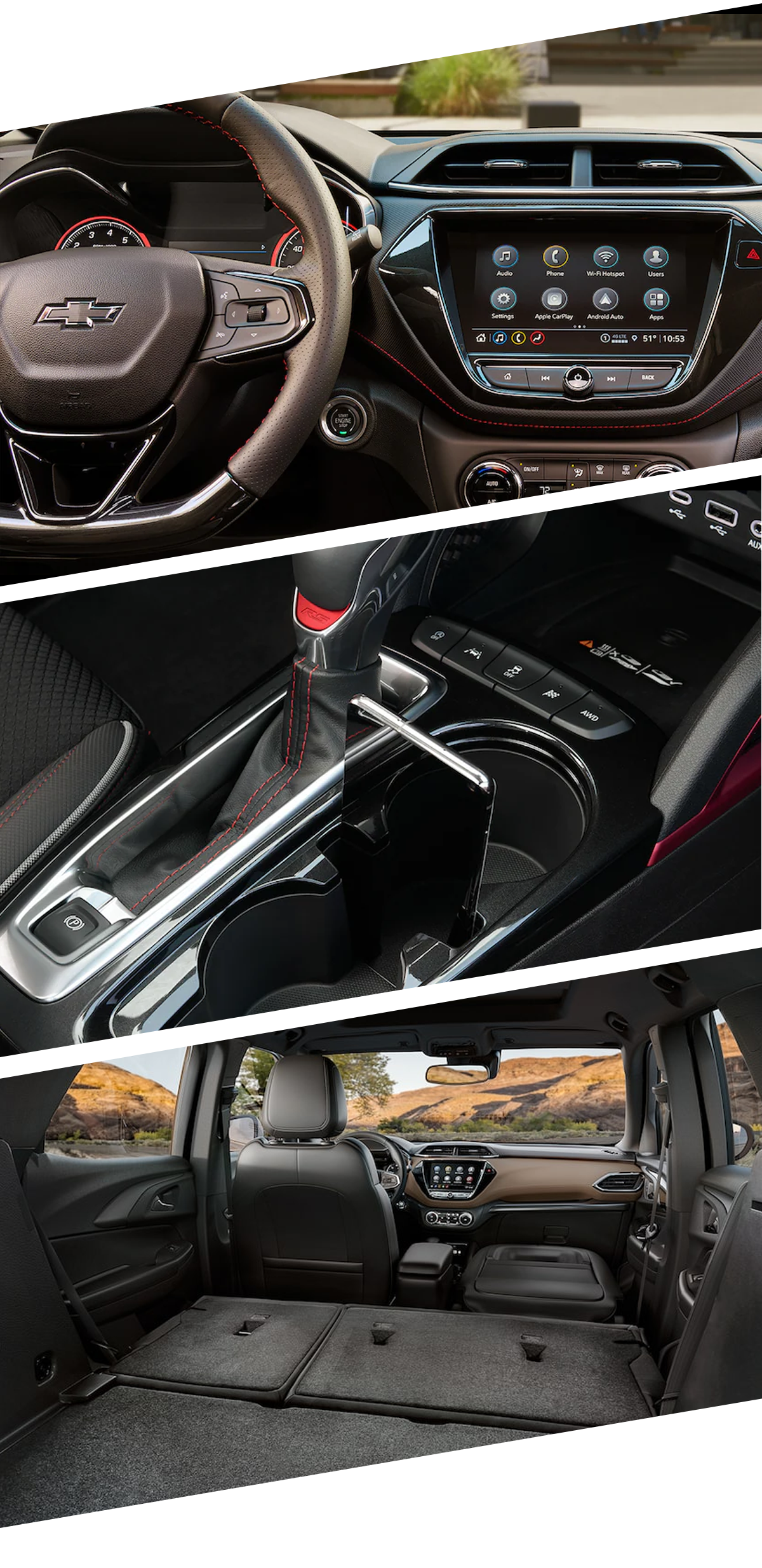 What's New in the 2022 Chevrolet Trailblazer?
The 2022 model of Chevrolet's sporty crossover SUV adds four new metallic paint options that include Crimson, Blue Glow, Vivid Orange, and Mahogany Red. SiriusXM satellite radio, electronic climate control, Apple CarPlay, and Android Auto all come standard across the 2022 line-up. An optional heated, leather wrapped steering is available for the LT trim and standard on the ACTIV and RS trim. There is also an option for roof rack cross rails and a tow package available on all trims. The tow package includes a trailer hitch, harness, and bezel.
History of the Chevrolet Trailblazer
Chevy first introduced the Trailblazer nameplate as an upper-level trim of the compact Blazer in 1999. It came with contemporary technology for an upscale passenger experience, and sported high-end amenities including a leather-wrapped steering wheel. The name was then used on in a standalone midsize SUV starting in 2001. All-wheel drive was available across the trim range, and an independent front suspension made the ride silky smooth. The SUV's second generation followed with a slight change in its moniker. In addition to the capitalized "B" in its name, the redesigned TrailBlazer came with three powertrain options, including two potent diesels. While Chevy let the model bow out in 2009, they brought back the Trailblazer name for 2021 with an entirely new subcompact SUV.
Find Your Trailblazer at Jay Hodge Chevrolet
You're invited to come try out the Trailblazer at Jay Hodge Chevrolet, and we know you'll be pleased with its comfort and performance once you're behind the wheel. You're also welcome to explore our selection on the lot or online to find the right model for your needs. We want to help you save on the vehicle you want, so feel free to ask our team members about our latest deals and offers to see how affordable your new Chevy can be!