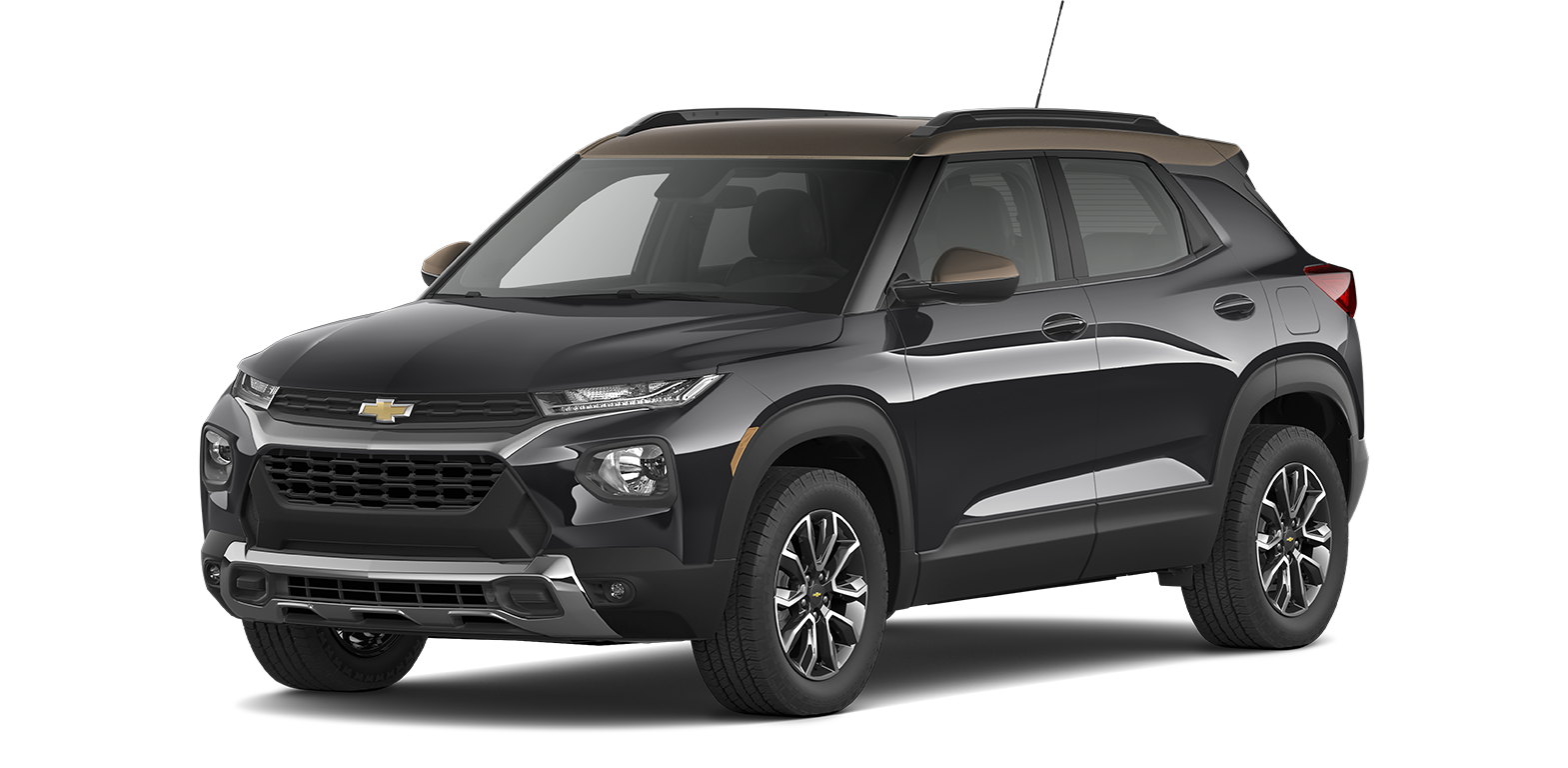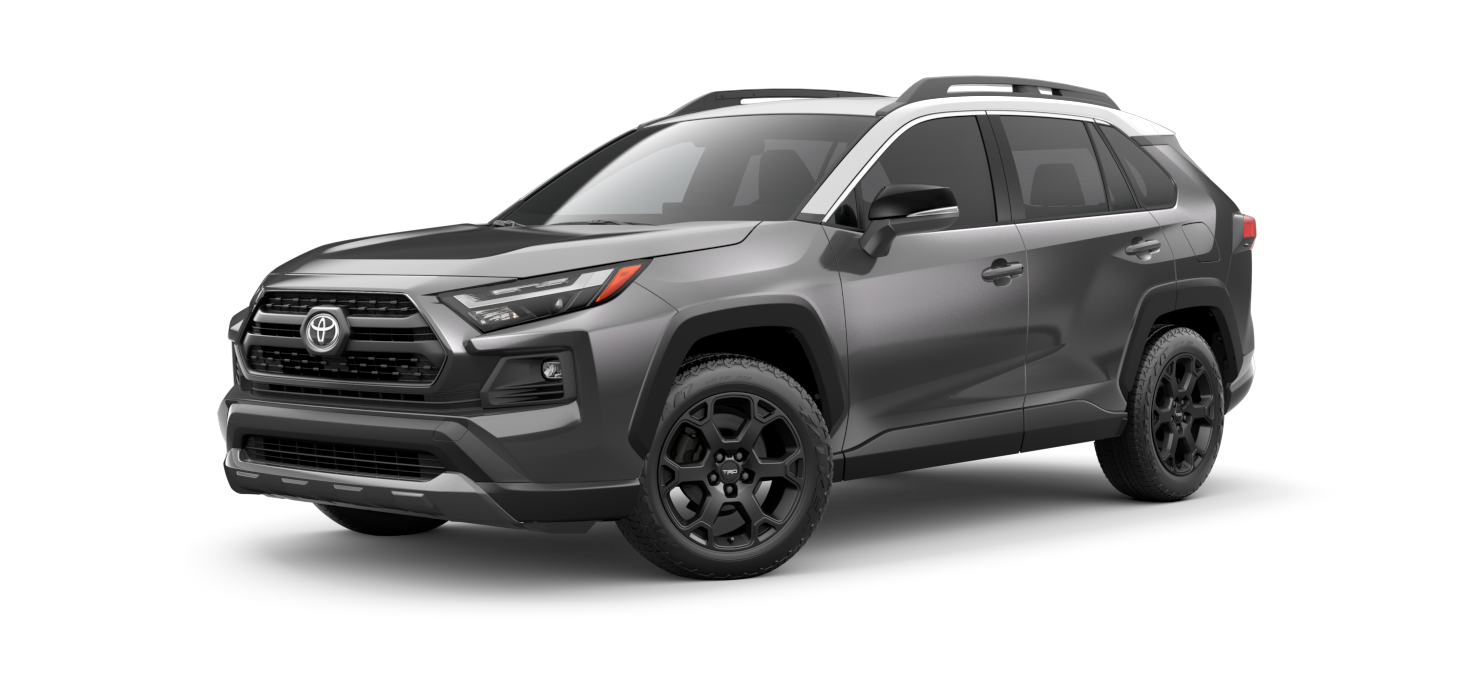 2022 Trailblazer vs. 2022 RAV4 in Sulphur Springs, TX
It's common to see SUVs on the streets and highways of Sulphur Springs, TX, and all over the map. It's easy to see why. Anyone who has ever been behind the wheel of one of these models can enjoy the smooth ride, off-road capabilities, and dependability that an SUV provides. The 2022 Chevrolet Trailblazer is one of the most recognizable vehicles in its class. Great for everyday driving and adventures off the beaten path, this makes for a good family vehicle or one for individuals and couples. It's not the only possibility you can look at. Comparing the Trailblazer vs. RAV4 from Toyota can help you see which SUV makes the most sense for you. These are similar vehicles with a host of excellent features. But after you examine both of them, you'll see where the 2022 Chevrolet Trailblazer emerges as the one you'll want to purchase.
Interior Comparison
The Trailblazer isn't the biggest SUV you'll find, but that doesn't mean it doesn't offer plenty of space inside. First, you'll notice the large trunk where you can store anything from luggage to outdoor gear to groceries or whatever else you need to secure and transport. When all the seats are in place, you'll have 25.3 cubic feet of cargo space to work with. But the maximum cargo capacity is 54.4 cubic feet, as there is a split-folding rear seatback to create more space. The seating offers room to stretch out too. There are 38.4 inches of headroom and 39.4 inches of legroom in the back seats. Also, you'll get 40 inches of headroom and 40.9 inches of legroom in the front. The upholstery is cloth in the base model, but you can upgrade to leather. You'll like the six-way manual adjustments in the front seats. There are some great interior comforts, including electric power steering, a rearview camera, interior air filtration, and dual vanity mirrors. You'll also benefit from single-zone front air conditioning and audio controls on the steering wheel.
The 2022 Toyota RAV4 has less headroom, with 37.7 inches of front headroom. Other interior specs match up well with what the 2022 Chevrolet Trailblazer gives you.
Chevrolet Equinox Interior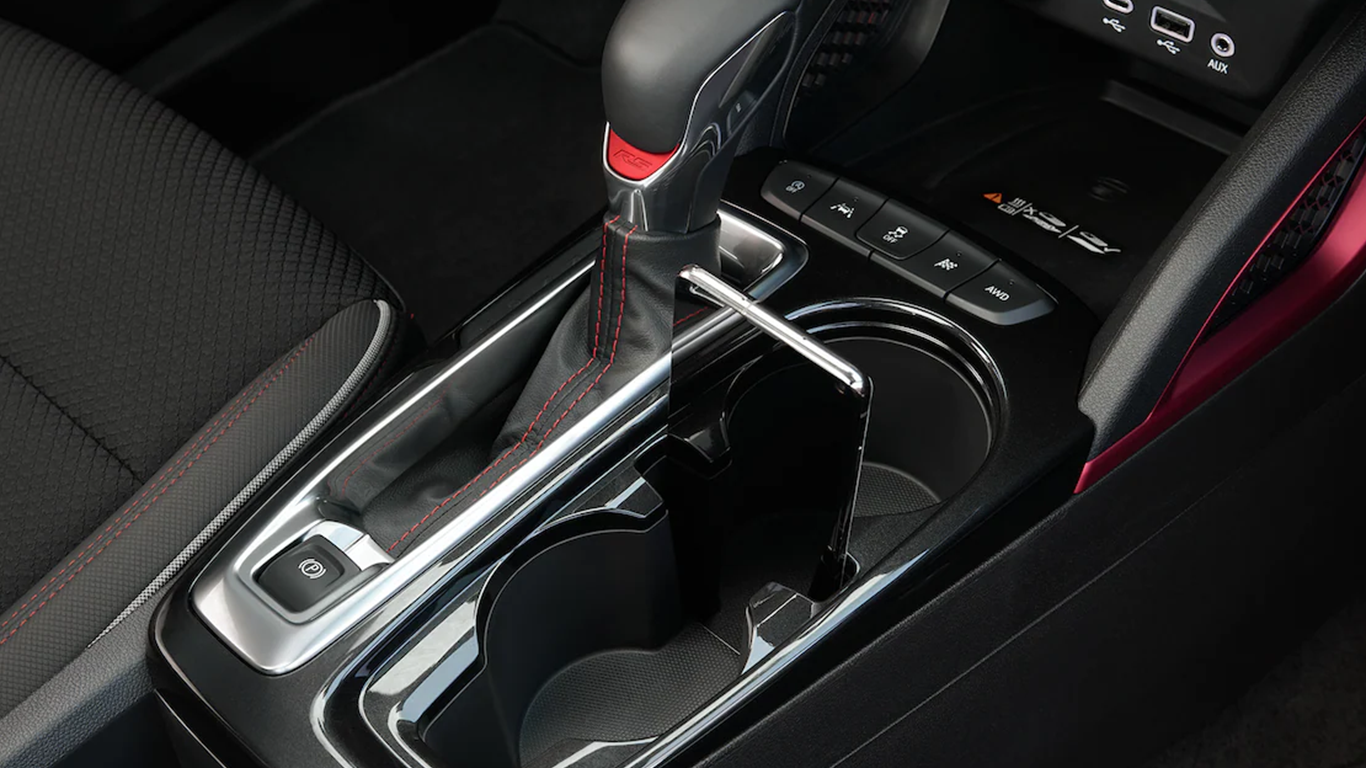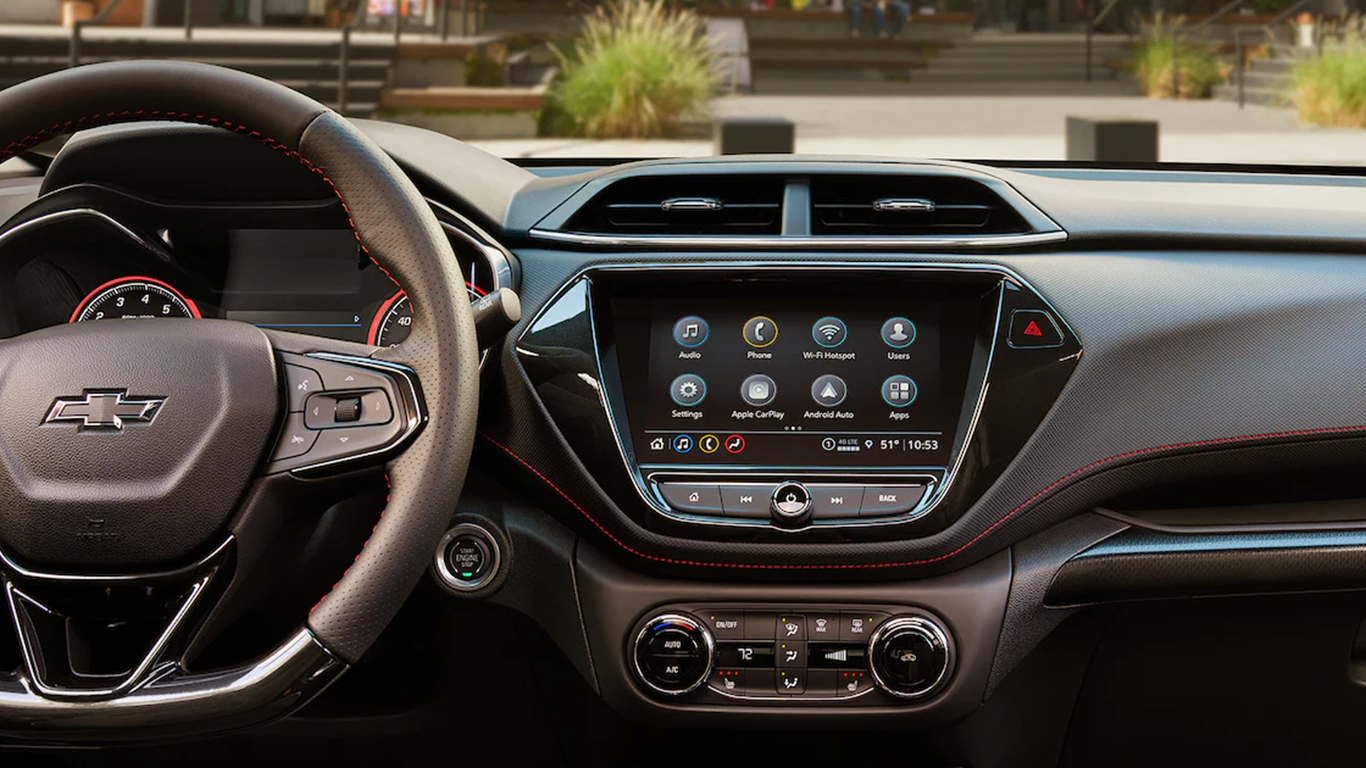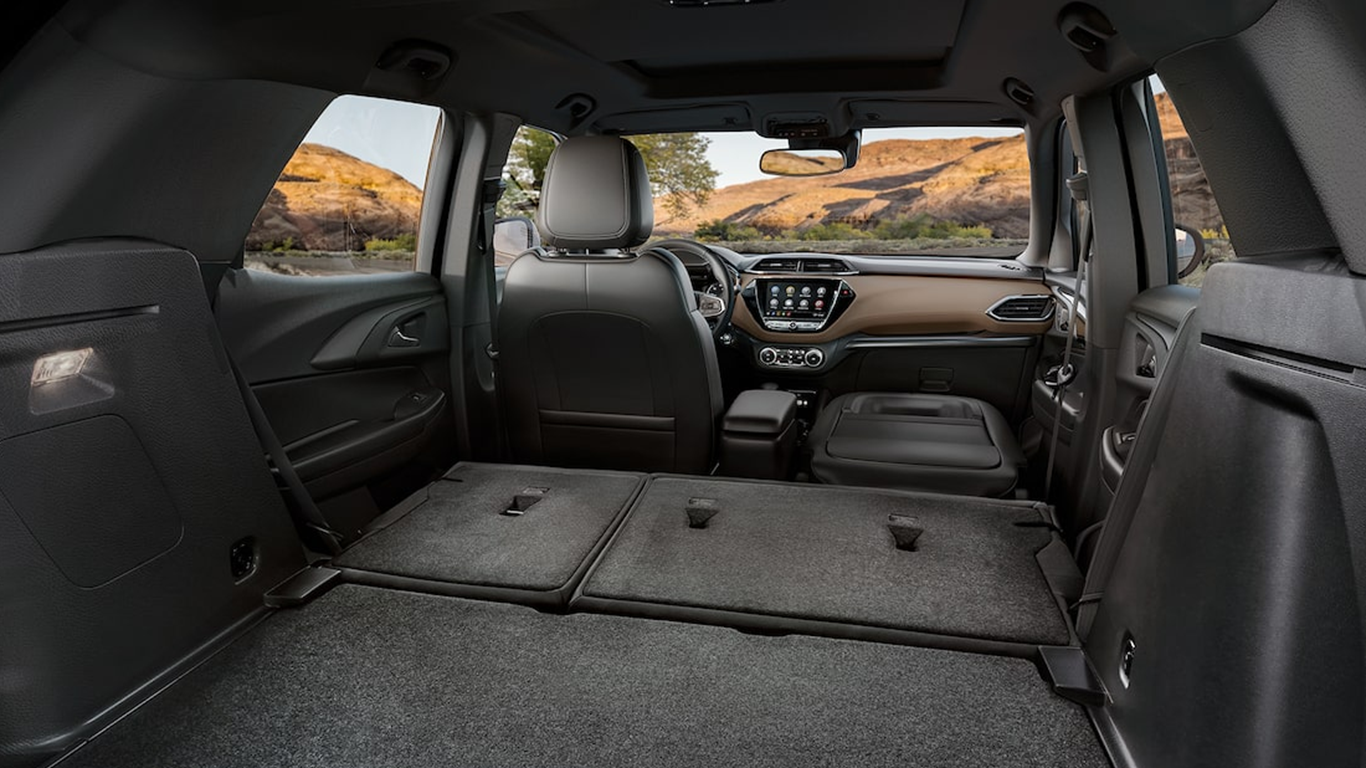 Toyota Camry Interior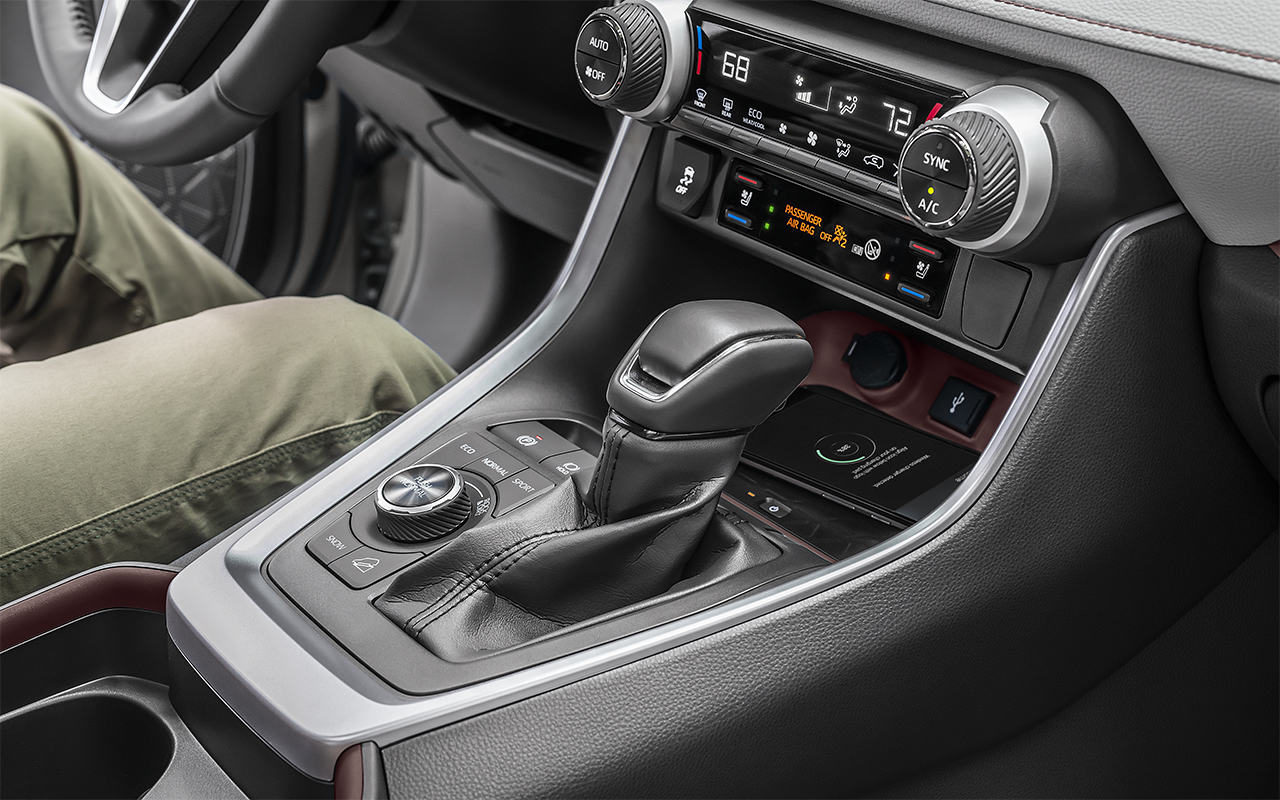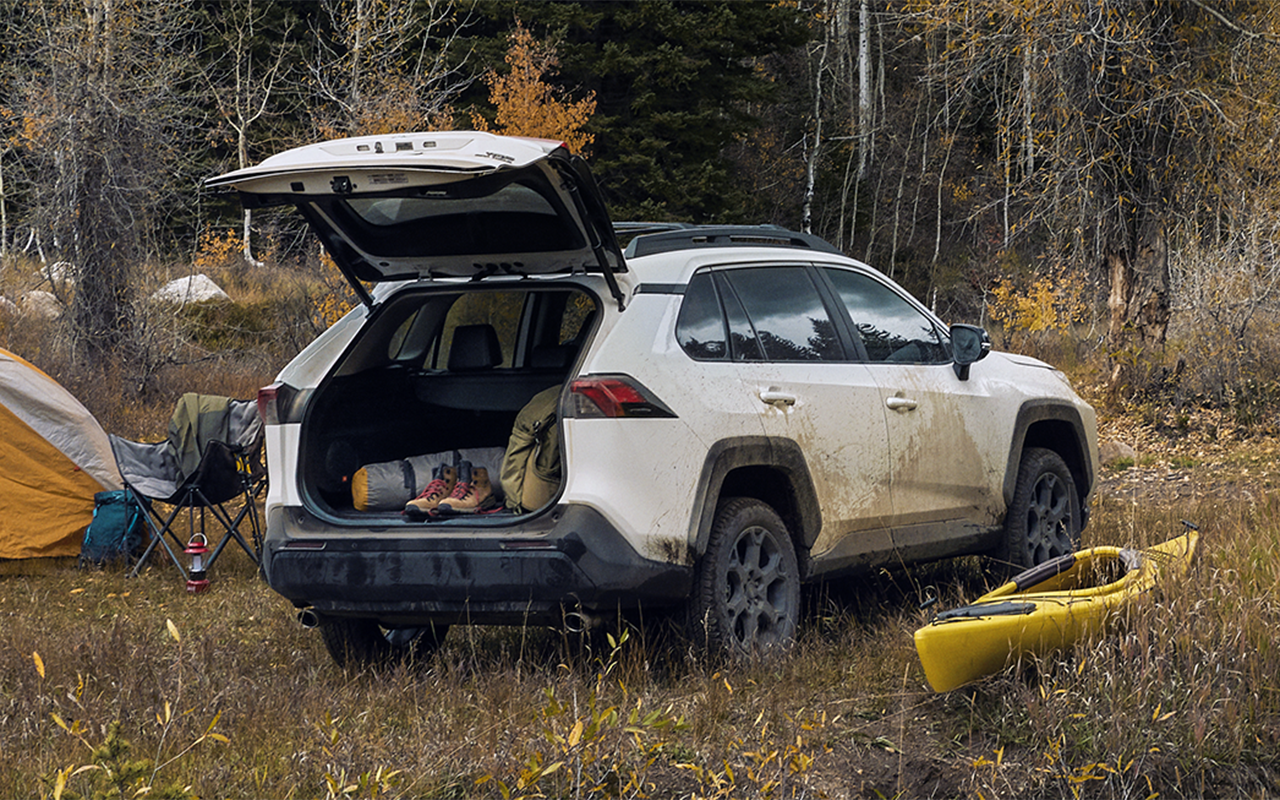 Performance Comparison
You should have big expectations from your SUV when it comes to engine power and performance. You need reliability as you drive in Sulphur Springs, TX, or anywhere else. The 2022 Chevrolet Trailblazer will come through for you. The base model has a 1.3-liter 12-valve inline 3 engine that puts out 155 horsepower and 174 pound-feet of torque. It has an all-wheel drive and nine-speed shiftable automatic transmission.
The base engine of the new RAV4 will give your vehicle more power. It's a 2.5-liter four-cylinder engine that makes 203 horsepower. It does have an eight-speed shiftable automatic transmission instead of the Trailblazer's nine-speed engine.
Safety Features Comparison
Safety features are arguably the most important aspect of any vehicle. You can't drive with peace of mind unless your SUV offers protection from road hazards and accidents. The best SUV has the latest driver-assist functions to keep you safe. The 2022 Chevrolet Trailblazer will take good care of you. It comes with forward collision alert, lane-keep assist, lane-departure warning, and automatic emergency braking. There is also a front pedestrian braking system and a following distance indicator.
The 2022 Toyota RAV4 will come with good safety features, too. However, it lacks the following distance indicator.
Find the 2022 Trailblazer in Sulphur Springs, TX
Looking at Chevrolet vs. Toyota has been a common practice among shoppers in Sulphur Springs, TX. Both automakers have an excellent line of SUVs. As you look at all of the features the 2022 Chevrolet Trailblazer and 2022 Toyota RAV4 have, the Trailblazer does have a slight edge in the safety category. This is reason enough to pick it when you are in the market for a new model. Come down and visit the showroom of Jay Hodge Chevrolet in Sulphur Springs, TX, to test-drive the new Trailblazer today.