2021 Suburban Vs. 2021 Expedition in Sulphur Springs, TX
Some tasks can only be handled by a steely vehicle like a full-size SUV. This class of cars has been viewed as the most dependable family vehicle for quite a while. They deliver on size, sophistication, and style. Options like the 2021 Chevrolet Suburban show that vehicle manufacturers still put a lot of thought into their full-size SUV options. If you compare it to the 2021 Expedition, you will find that the Suburban is one of the best cars on the market.
After reading how these two impressive autos compare, you should visit Jay Hodge Chevrolet in Sulphur Springs, TX. You can test drive the Suburban that has the best price in the area.
Interior Comparison
With over 175 cubic feet of passenger space, the 2021 Suburban competes with even the oversized 2021 Expedition Max. With all of the seats stowed, you have 145 cubic feet of cargo space (42 of those are behind the rear seats). There is no way to overstate how massive the 2021 Suburban is.
Its size is not the Suburban's only selling point. It also has impressive vehicle materials to boot. You can opt for wireless phone charging and heated or ventilated seats. It also has a head-up display and digital gauge cluster that make it easy to keep your eyes focused forward.
As far as infotainment goes, the 2021 Suburban has it all. There is an option to include two screens behind the driver and passenger seats. You also have access to a Wi-Fi hotspot so that passengers can remain entertained. Besides this, standard features like Apple CarPlay®, Android Auto, and a large radio touchscreen are included. This machine starts to feel like an in-home movie theater as you navigate the streets of Sulphur Springs, TX.
2021 Chevy Suburban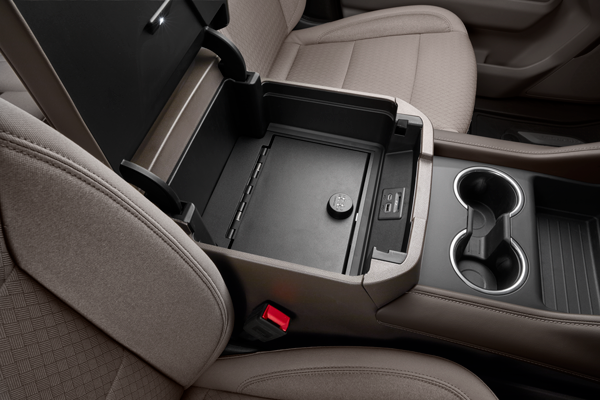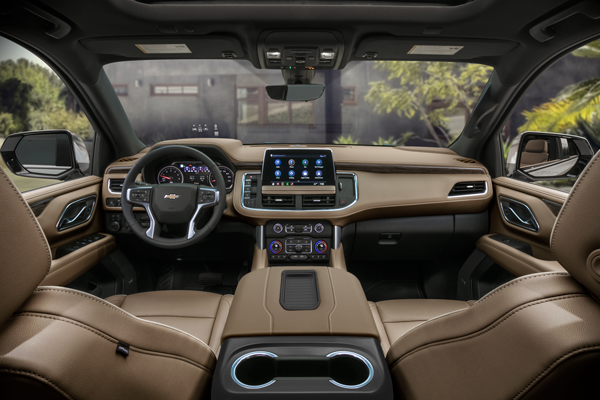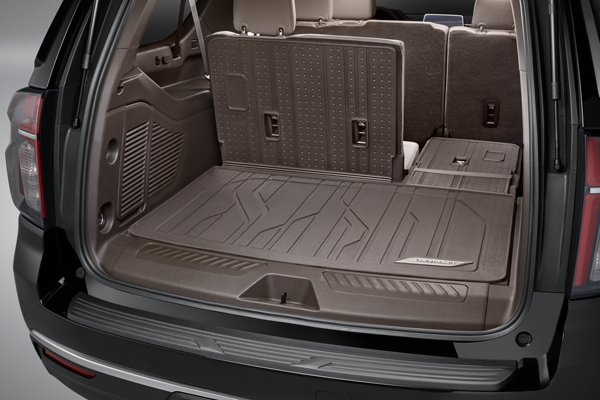 2021 Ford Expedition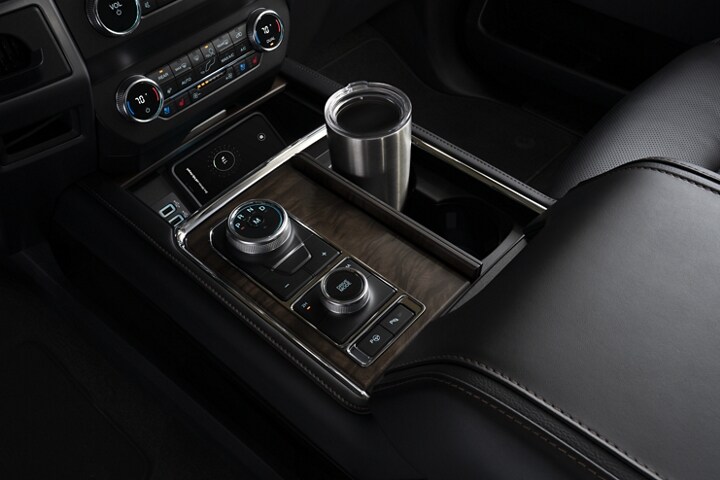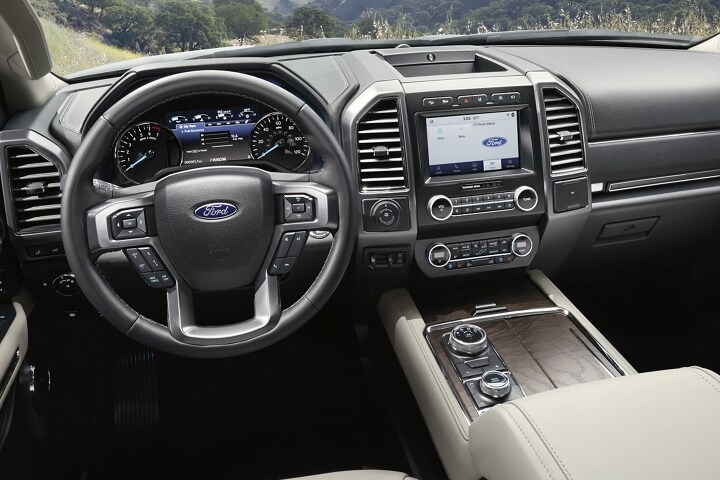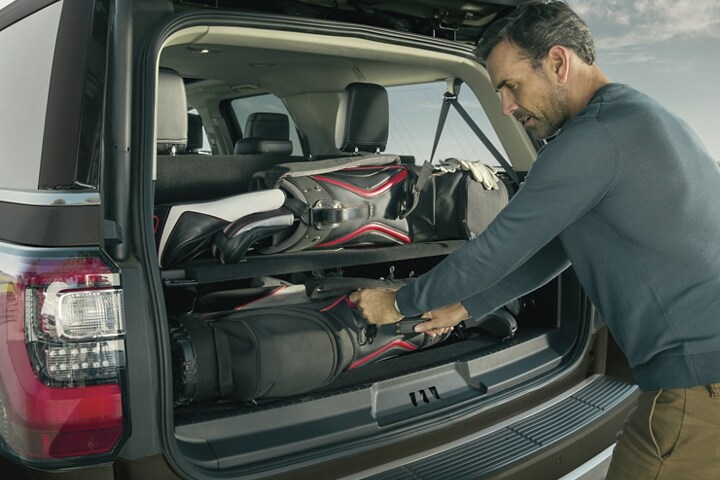 Performance Comparison
Both full-size SUV options come with multiple distinct drivetrains. Motivating the basic Suburban is a 355-horsepower 5.3-liter V8. You get access to two options in the 2021 Suburban High Country: a 420-horsepower 6.2-liter V8 and a 277-horsepower diesel six-cylinder. The diesel's selling point is an impressive 460 pound-feet of torque. Moving through the 2021 Expedition lineup, you will find two different twin-turbocharged V6 engines. The engines output 375 and 400 horsepower, making them stronger than the weakest Suburban but weaker than the strongest.
Safety Features Comparison
The National Highway Traffic Safety Administration was impressed by both the 2021 Expedition and the 2021 Suburban. It is one of the leading authorities on car safety, so you should be impressed too. The 2021 Suburban includes several standard driver-assist features, like forward-collision warning and automatic emergency brakes. There are also optional features like blind-spot monitoring and lane departure warning. Stay safe in the 2021 Suburban while you navigate Sulphur Springs, TX.
Find the 2021 Suburban in Sulphur Springs, TX
If you need more convincing of the 2021 Suburban, please visit us at Jay Hodge Chevrolet in Sulphur Springs, TX. We have an expansive inventory of full-size SUV options at incredible prices. Our dealership also offers easy financing, which our associates will be happy to explain to you. Do yourself a favor, and let us take the hassle out of shopping for a new car.